Today's lust is a little clutch from Rachael Ruddick's collection.
The cuffs aren't half bad either. Shown below is the Chartreuse Sting Ray with white crown wide cuff.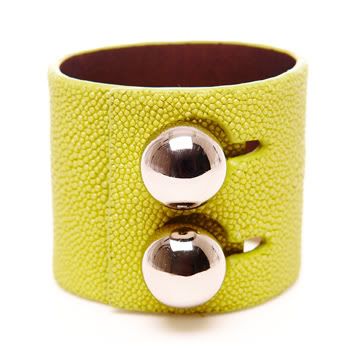 Last night had a blast drinking cocktails til midnight (I'm pretty tame that way) and hopefully will go out to venture a bit more this coming new year to try lots of new things. Eau de Vie and the Victoria Room were both winners!