Feel free to call me behind the times because all you amazing sydneysider foodies have gotten your hands on one first but whatever. I finally got 2 boxes of Laduree macarons. Such a chance moment as I was out and about at Westfield getting some necessities and there was no queue (for once!).
A box of 15 ($55) containing one in each flavour for Nick's nanna's birthday as well as a small box of 8 ($29) for Nick and I to share at home.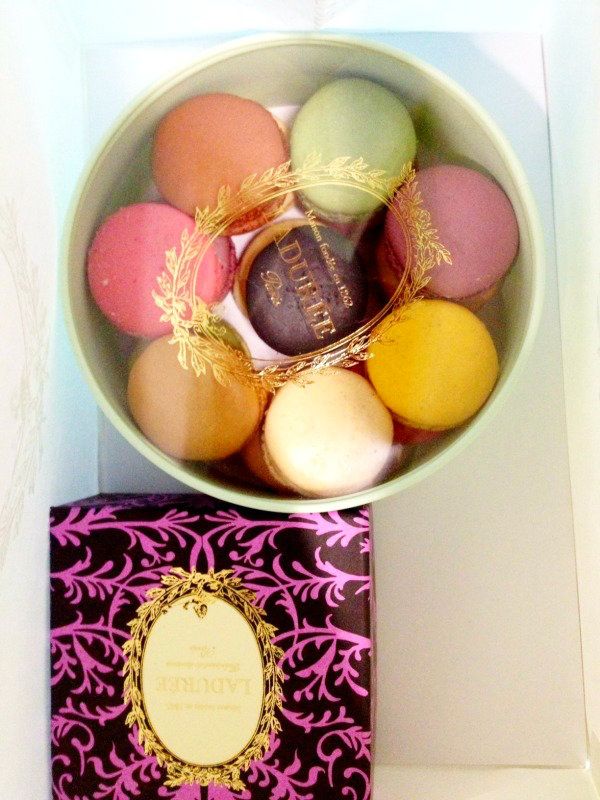 This sure has picked up my Wednesday - happy hump day everyone.