Sunny Sundayssss are the bestttt.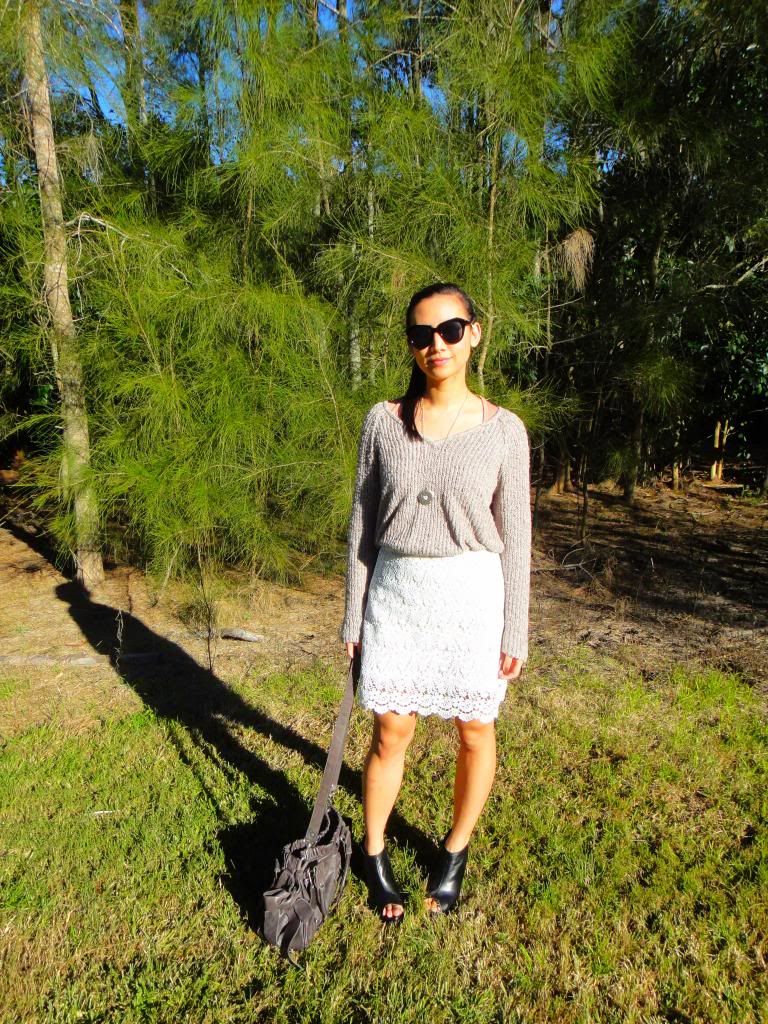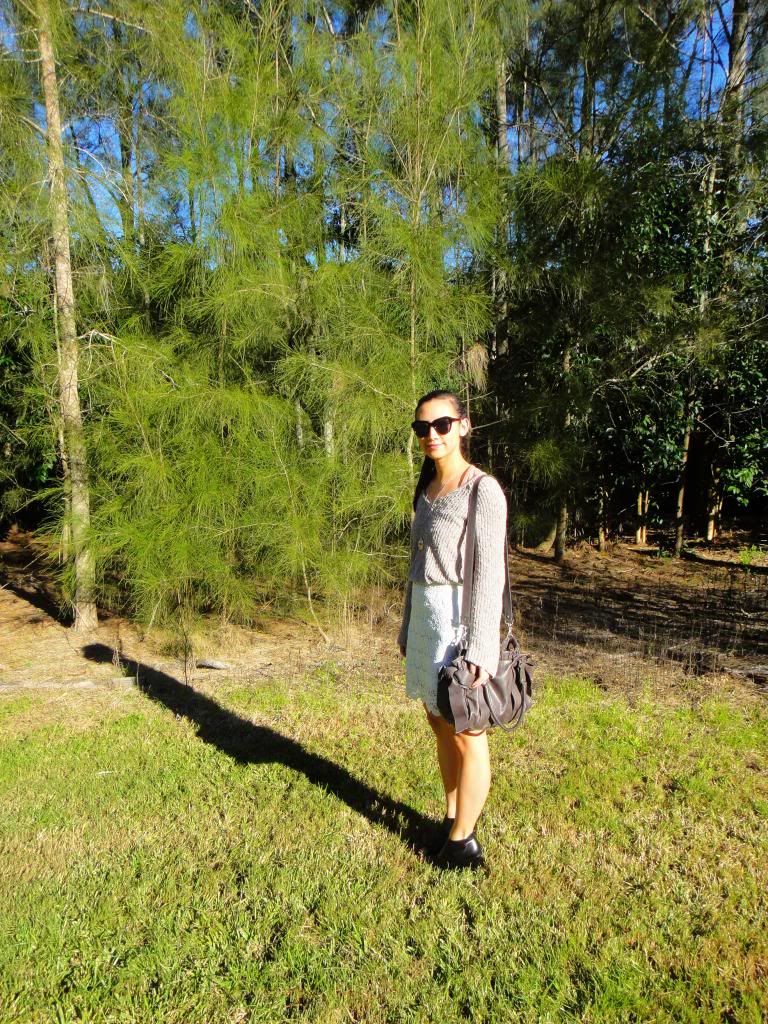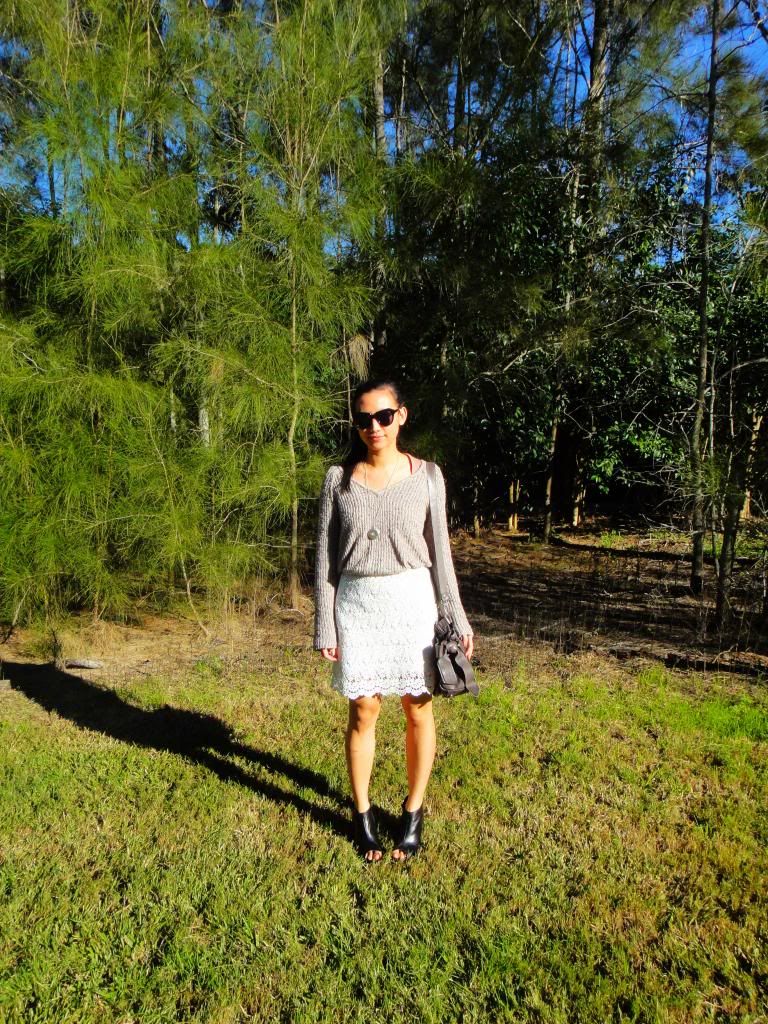 Wearing:
Sportsgirl knitted jumper
Zara lace skirt
Tony Bianco booties
River Island bag
Disney Couture necklace
Went to see Nick's grandma at her house for her birthday yesterday and at Grandma's House there's a lil wolf. Gorgeous lil thing. He is protective though and will bite people that get too close to grandma. His name is Snowden, here he is hiding behind Nick.