The week is dragging isn't it? Why is it only Tuesday?
Also, for some reason, I feel a bit miffed today. But that's just me I think I'm being impatient that's all.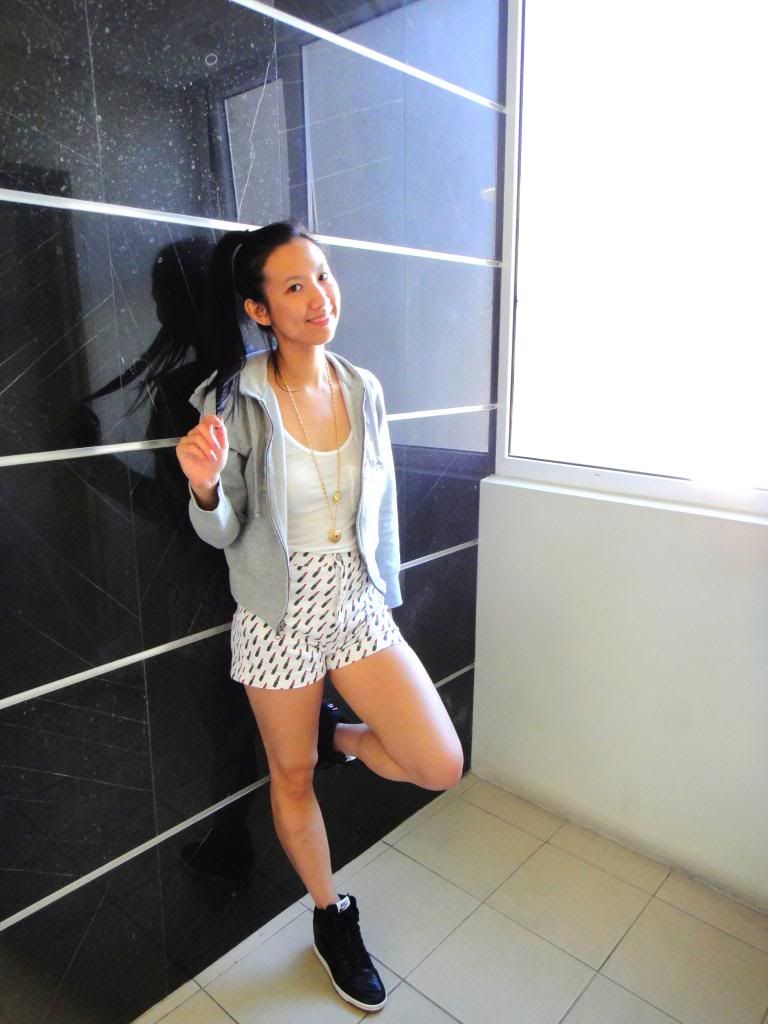 Omg that second photo, bitchy resting face much. Has anyone else watched that video? Lol, it's a condition ok?
Wearing:
Jacket: GAP
Top: Sportsgirl singlet
Shorts: Motel
Shoes: Nike Dunk Sky Hi
Necklace: Disney Couture