T'was a very hot day when the whole gang got together to go to the Grand Palace in Bangkok. The place was swarming with tourists, like literal swarming. Chinese people yelling over at each other and their tour leaders yelling even louder. It was an eventful day and one of the few real touristy things during our time in Bangkok.
The place was magnificent but in the humidity and heat, it took away from it somewhat.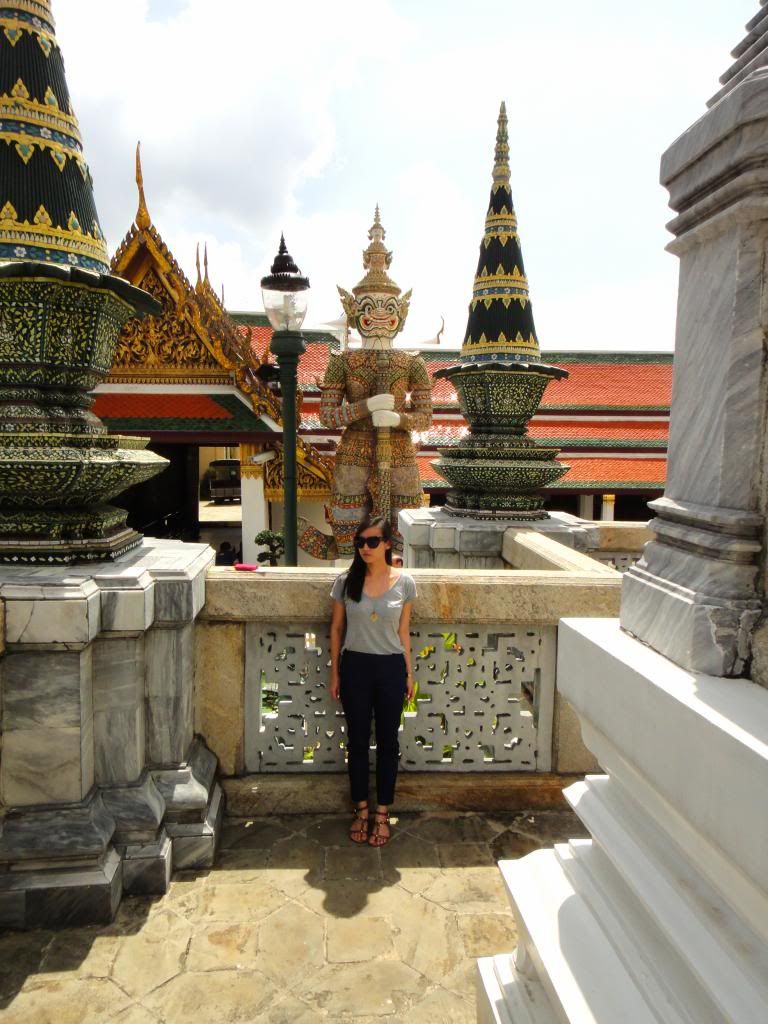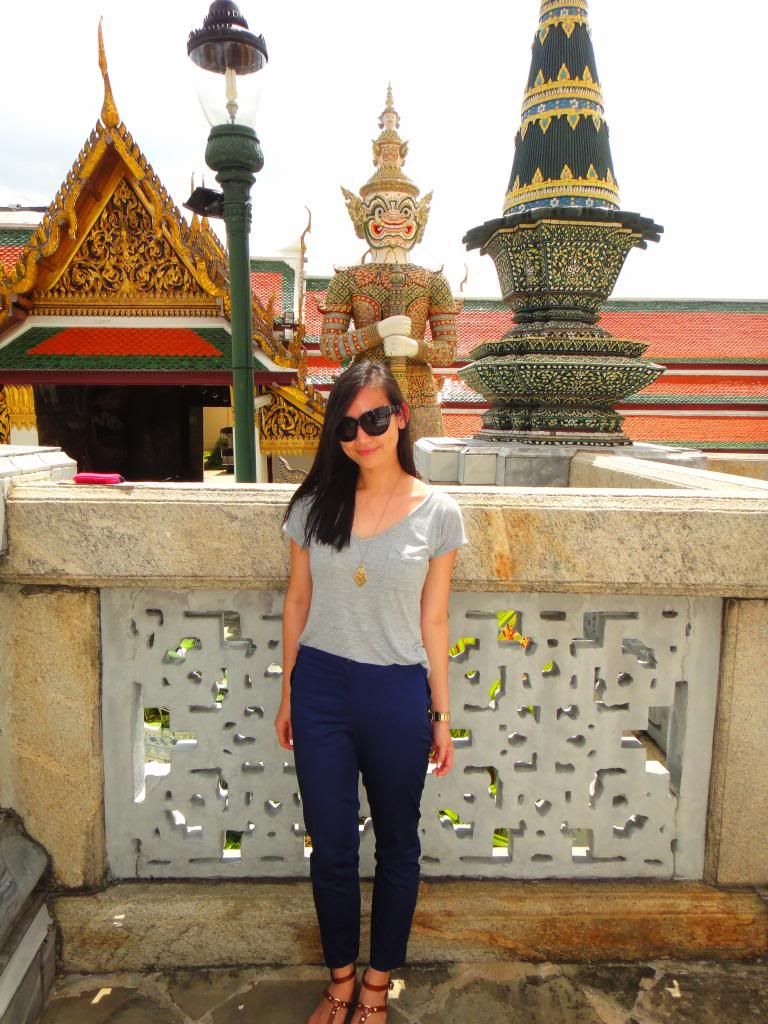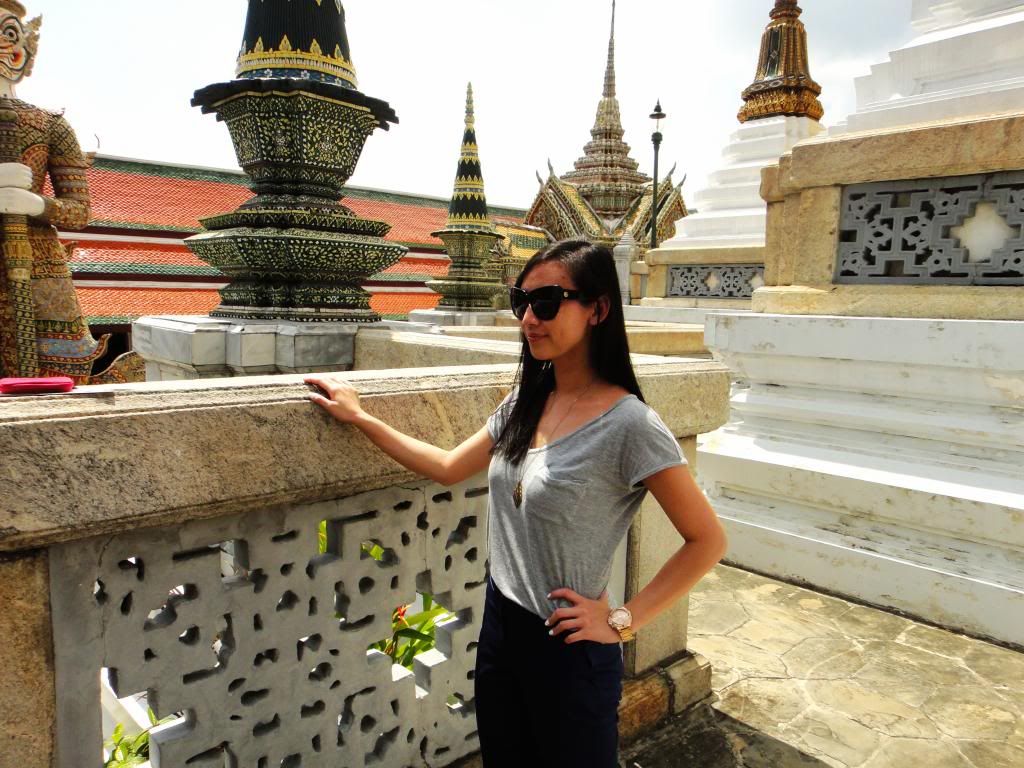 As we were leaving, a tropical storm started, and we were caught in it for an hour or more for the journey back to the hotel, in two separate tuk tuks.
My best tip is to bring something appropriate that covers your legs, if not you will be forced to buy what I've termed "temple pants" loose fitting things with crazy colours and patterns. Although it appears some tourists really love theirs, wearing it to the airport and out shopping.
Wearing:
Sunnies: House of Harlow 1960
Top: Sportsgirl
Pants: H&M
Sandals: Aldo
Watch: Michael Kors