Hi guys, just recapping Vogue's Fashion Night Out this year. I mentioned it briefly in a previous post, but here are the instagrams and random snaps of the night. I enjoyed it heaps and got happily tipsy. Cheers to another great year Vogue. Well done.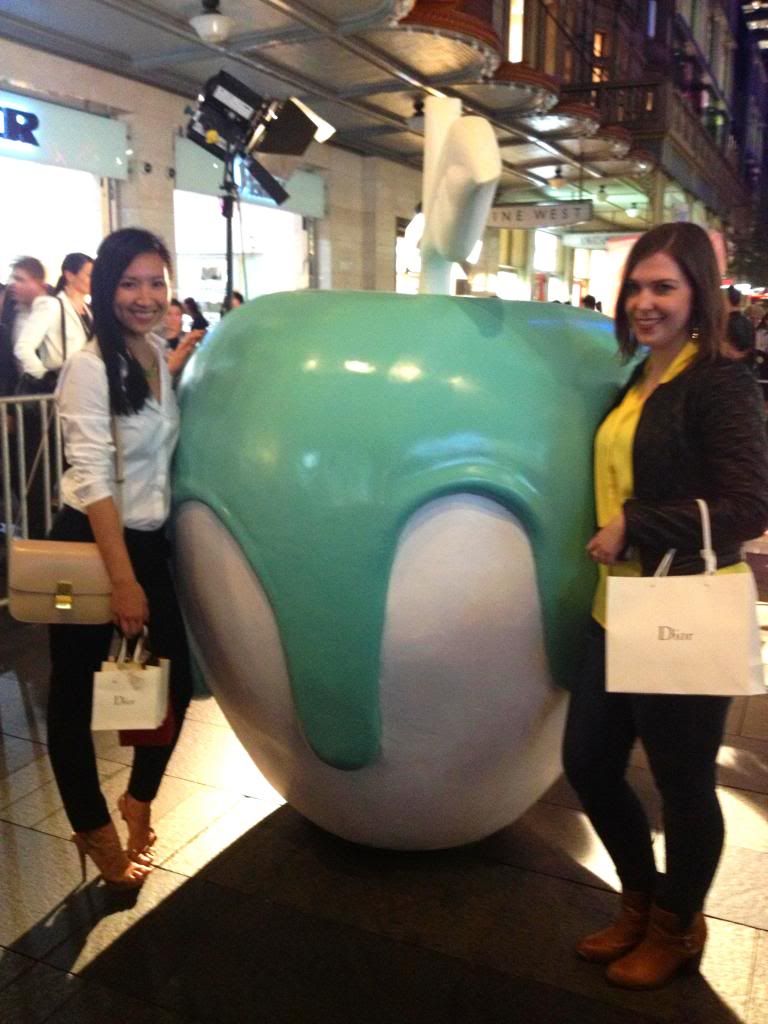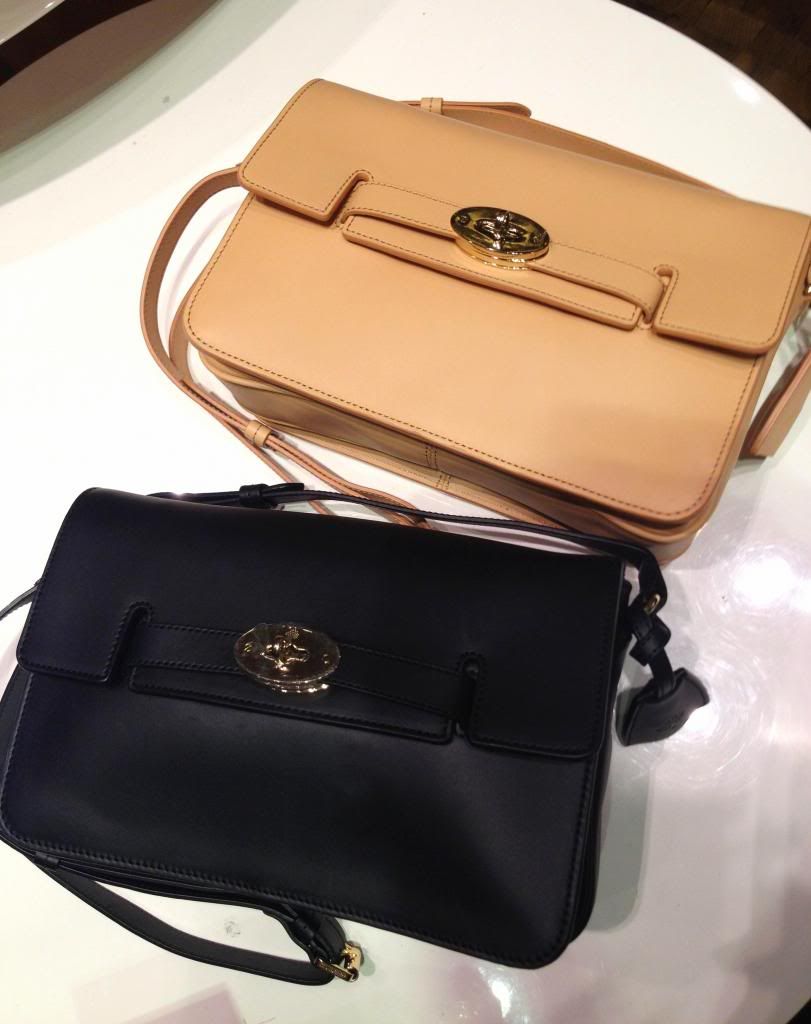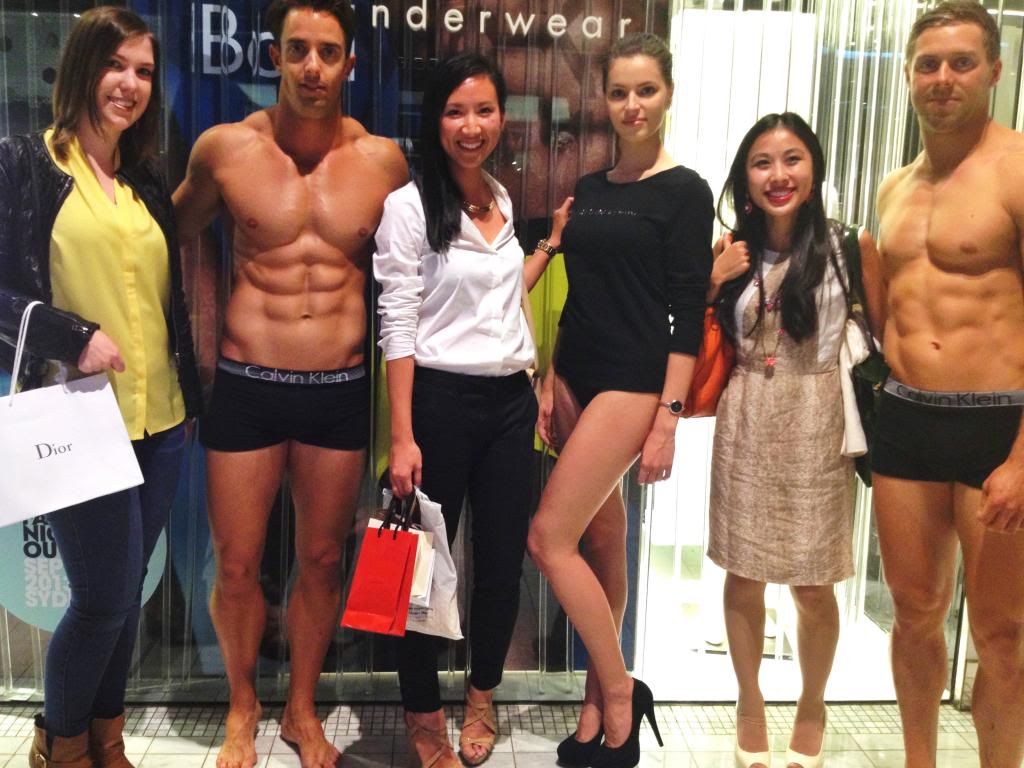 1. Orotonpops for free, mine was Strawberry & Mascarpone, Josie got Lychee & Kiwi - so yum
2. Hermes windows with sexy gymnasts and sportsmen.
3. Posing with the giant Essie apple on Pitt St
4 & 5. Free fairy floss at Sunglass Hut. Time for photos with Emily & Tracy
6. Posing with Westfield models. His face is amazing!
7. What's new at Mulberry? This awesome Bayswater shoulder bag!
8. Hot CK models, I need legs like that.
9. Gary Pepper Girl & me. Nuff said.