1. Love love love this bag. Saw it today and I want I want I want
Either colour will do please.

Prada Saffiano Lux Tote in Cobalto and Peonia
2. Then I also want these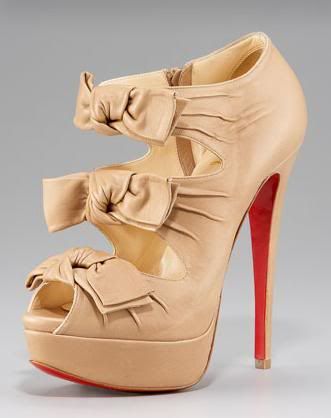 Christian Louboutin Butterfly Leather Bootie & Gressimo Gingham Knot Pump
But if not I'll settle for these.


Tony Bianco 'Santos' in Black Turin
Then also these: