Just as a random update, saw some cute lil unnecessary things that would still put a smile on my dial. Tis also obvious the love for pink never wanes in me.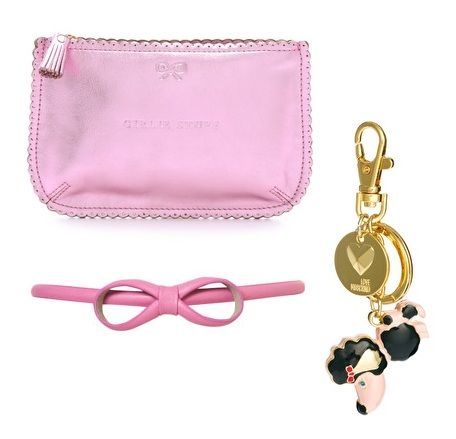 1. Anya Hindmarch pouch for loose things. Get it from Shopbop
2. Love Moschino Poodle Keyring. Get it from ASOS
3. Topshop pink bow belt. Get it at Topshop
I've got a pretty long weekend this week, I'm really gonna enjoy it.