Hi All,
Received my ASOS order the other day, and my quilted paisley dress was bootiful. I wore it the very next day.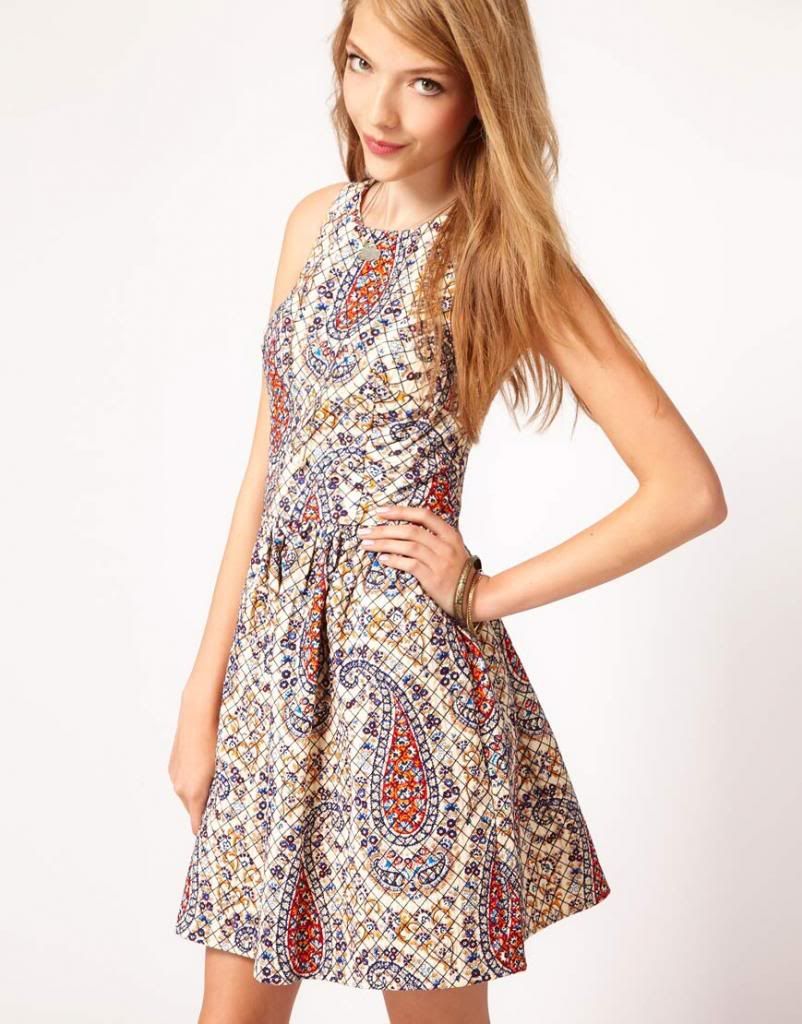 I Also got this mint cutwork skirt but the zip was super faulty, it was doing that thing where it doesn't go up when it hits the seam of the skirt cuz it's a hidden zipper. To my mistake I forced it to go up and the zip split. Oh the horrors!!
Nick was there whilst I was stuck in my skirt and panicking slightly to be honest. Couldn't pull it up or down so eventually he had to cut me out of the skirt like a fat person.
It's a shame because the fabric was absolutely gorgeous. Nicole at GPV wore a yellow pencil skirt version of it.
One I bought: